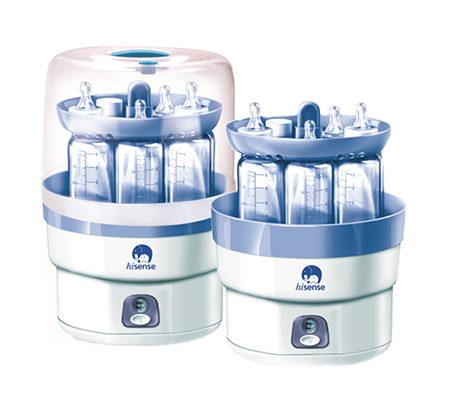 Electric Steam Sterilizer
The safest & easiest way to sterilize baby & nursery products.
Kills all household bacteria and is BPA Free
Instead of spending hours behind the sink and cleaning bottles, you can easily sterilize bottles, bottle nipples and other baby & nursery products using our special Electric Steam Sterilizer. This product allows disinfecting baby bottles quickly and comfortably.
The device is designed to sterilize several bottles and bottle niplles at the same time. The unique technology does not require any effort, just fill the device with water and press the button. The sterilizer will alert when cleaning and disinfection is completed – and the bottles are sanitized!
A built-in display will indicate each stage of the disinfection process and the safety mechanism will protect against overheating.
The sterilizing process is safe, fully-controlled and fast – keeps your baby healthy
BPA Free

Effectively kills all household bacteria & germs

Holds up to 6 bottles

Suitable for all types and sizes of baby bottles

Sterilization process is controlled by the digital display, indicating the sterilization stages
Steilizes bottles, nipples and other baby & nursery products

The complete sterilization process is safe, efficient and takes only 8 minutes

Keeps the sterilized products desinfected for long time

Supplied with special plastic forceps for your safety and convenience
What our customers have to say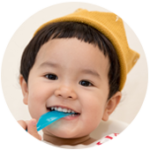 I wanted to thank you for such a great product. Previously, I had a microwave sterilizer - nothing to compare with!!!!! Now all the bottles are clean, in just 8 minutes. They are really clean and it is a great feeling to know that it sterilizes and kills the bacteria
Happy I got this product - pleasure to clean the bottles!
As someone who cleans and disinfects all my baby's products, I must admit that this device makes my life easier and reassures me that my baby is eating from a clean and germ-free bottles.
A wonderful device, genious invention! We enjoy using it and all the bottles come out shining!!! And most important - sterile !!
Excellent device, every step of the sterilization process can be seen on the display. I finally stopped spending hours in the kitchen cleaning my baby's bottles.